Table of Contents
1-CLICK SCAFFOLD HOP
Identify completely new active scaffolds and leads with a single click!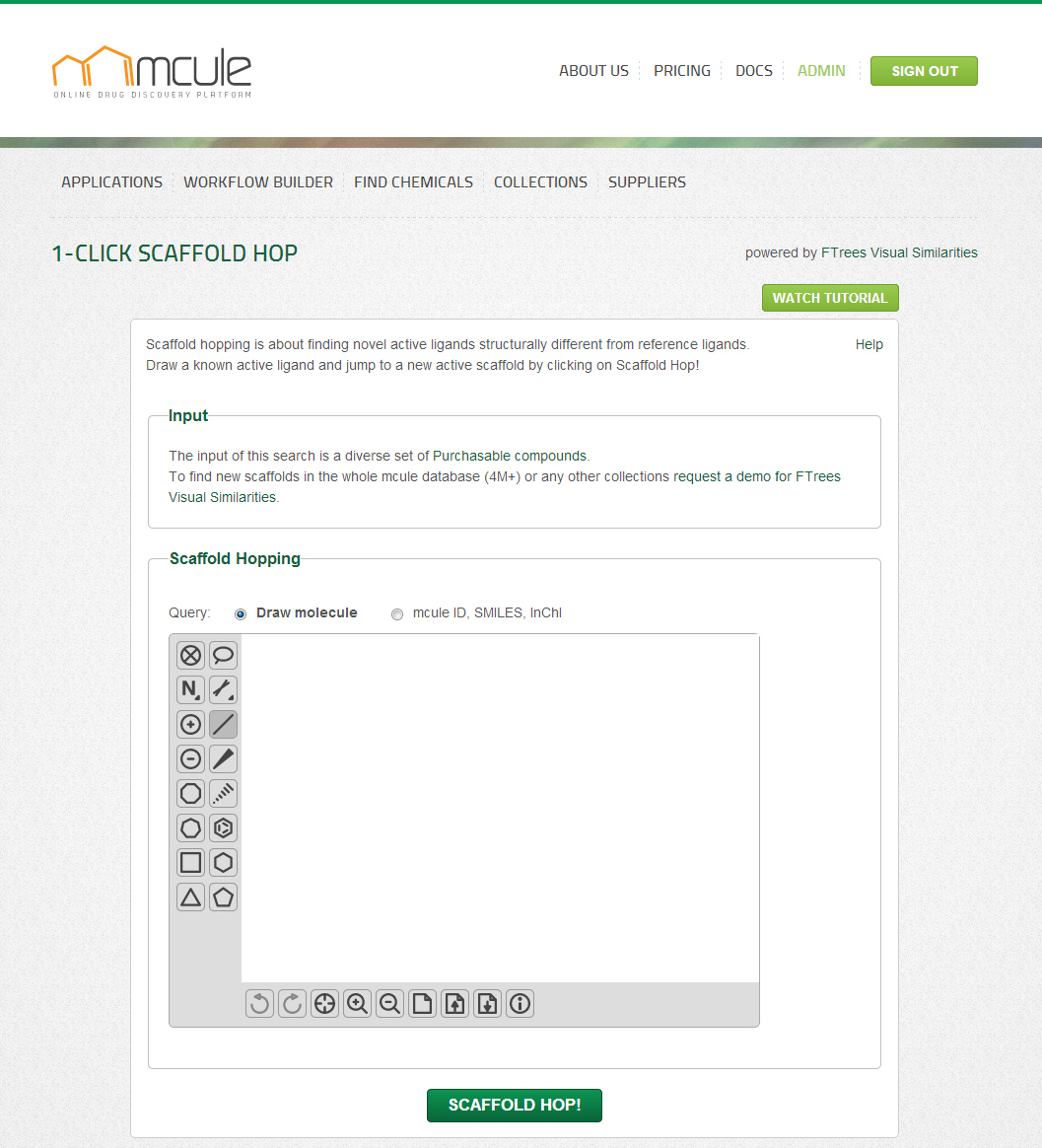 Scaffold hopping: identifying novel and diverse scaffolds starting from a single reference ligand 1-Click Scaffold Hop is the simplest online solution for scaffold hopping.
When to use
Hit identification: find novel actives by using a single reference ligand (ligand-based virtual screening)
Lead optimization: replace parts of lead molecules to fix IP, toxicity, selectivity, pharmacokinetic issues
How to use
Draw a known active ligand and jump to a new active scaffold by clicking on Scaffold Hop! To understand why the two molecules are similar click on "Visualize similarity" when browsing the results. To purchase any of the hits click on the orange "Quote" buttons. Click here for a tutorial video.
Results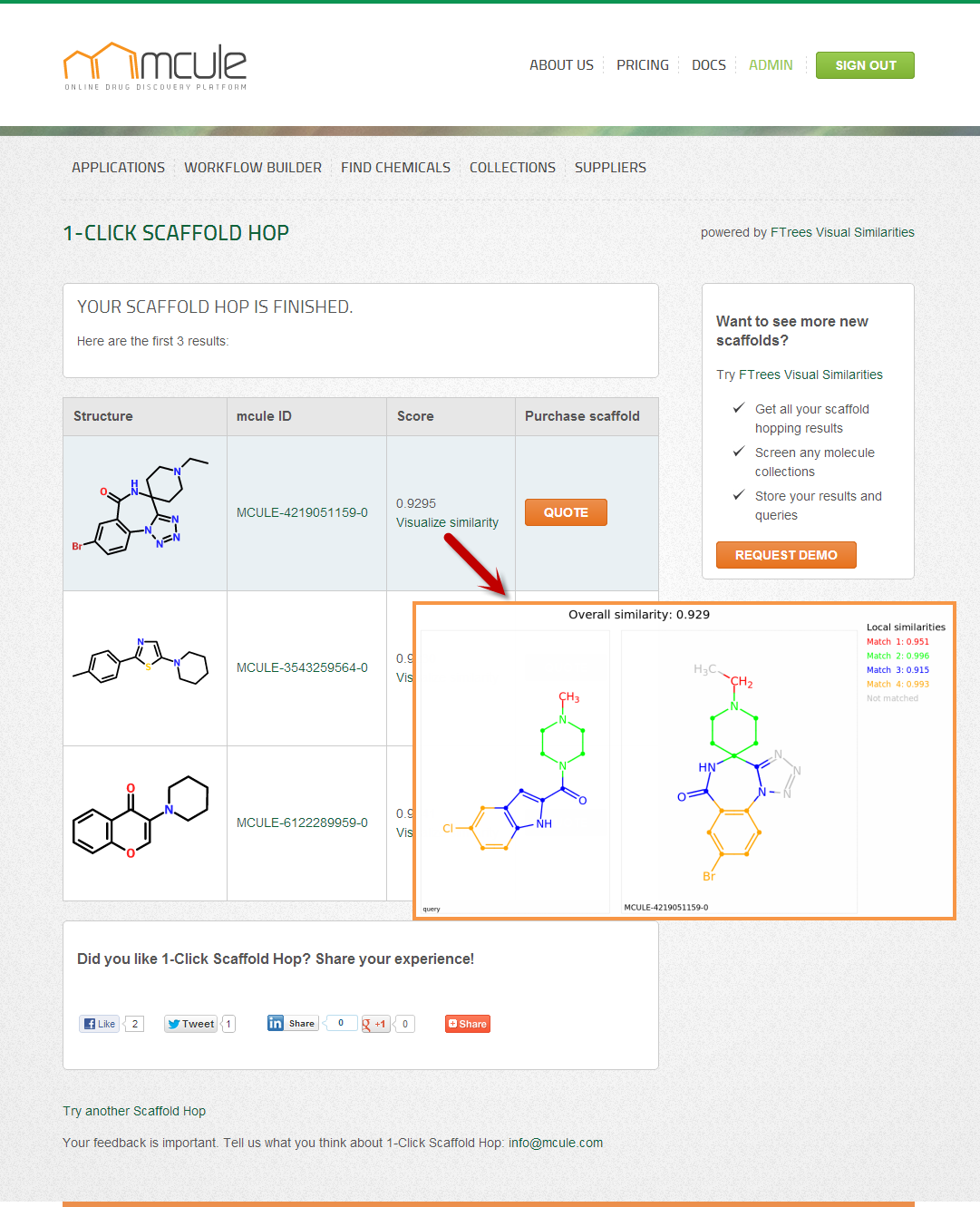 Protocol
FTrees
1-Click Scaffold Hop is powered by FTrees Visual similarities. FTrees Visual Similarities is a highly efficient ligand-based tool particularly suitable for fuzzy similarity searching, scaffold hopping and virtual screening. The underlying FTrees algorithm represents molecules by a tree-like representation where pharmacophore properties and topology of the molecules are stored while atomic-level structural information is ignored (Feature Tree). Feature Trees of two molecules are compared and an FTrees similarity score is calculated. Typically, an FTrees score above 0.85 corresponds to a meaningful similarity between the query and the hit molecules. The topological FTrees descriptor enables the visualization of the similarity by highlighting the similar substructures and their contribution to the overall similarity score.
In 1-Click Scaffold Hop, FTrees Visual Similarities is running with default parameters.
Database
1-Click Scaffold Hop is basically an FTrees search with the input query molecule on a special subset of the mcule database containing 10,000 diverse compounds. This subset has been generated as follows:
Input:
Workflow:
Components Max: 1

Heavy atoms Min: 10

RO5 violations Max: 0

Mass Min: 200

Rotatable bonds Max: 8

Rings Min: 1

N/O atoms Min: 1

Similarity threshold: 1.0

Max number of most diverse molecules: 10,000
1clickscaffoldhop.txt · Last modified: 2014/02/26 00:01 by flack
---