User collections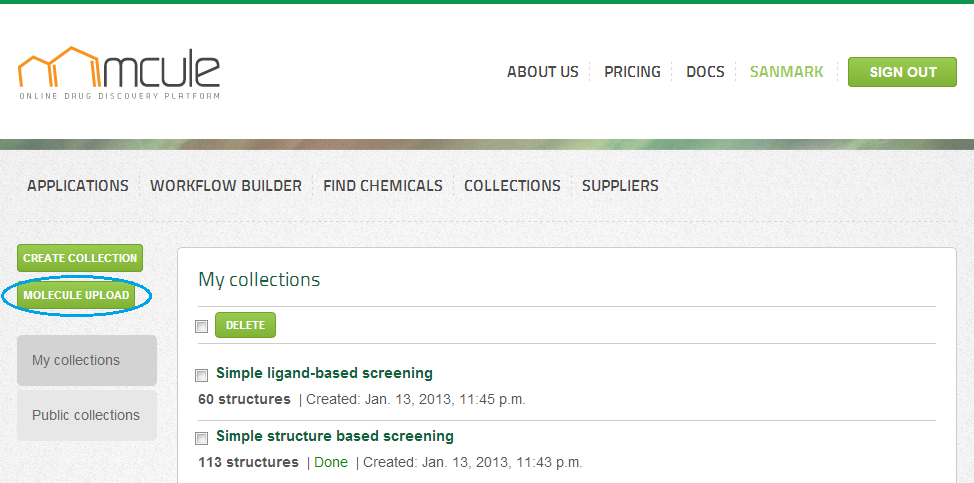 Users can create collections of user molecules by clicking on the "Molecule upload" button under the "Collections" tab. This feature opens the door to most search and screen functionalities on user uploaded molecules. Note that some advanced tools offered in subscription packages cannot be used on user uploaded molecules. You can basically upload any virtual molecule library or your in-house molecule database. Please note that user uploaded molecules are currently not processed by the mcule structure registration system. Consequently, uploaded molecules will not be associated with MCULE IDs. They will be handled separately and will get "S" (structure, e.g. S-16992987) or "C" (conformer, e.g. C-71293984) IDs.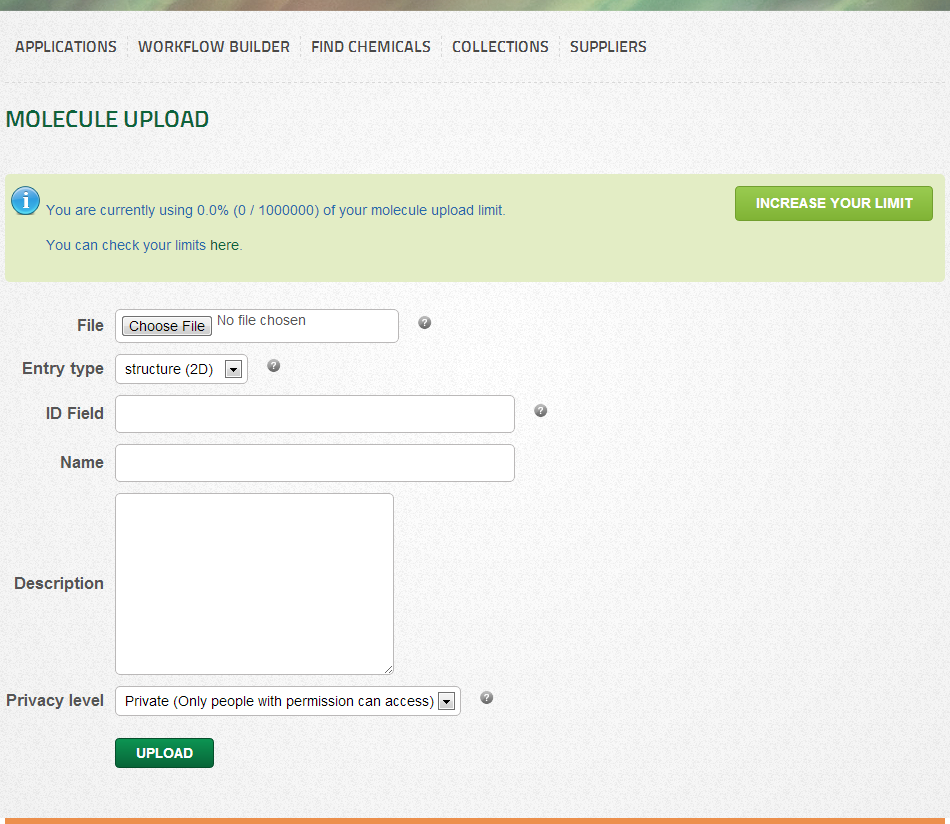 Currently, the maximum number of uploaded molecules in the Free package is 500. If you would like to change this limit, click on the "Increase your limit" button.
Uploaded files should be in SDF format. Two entry types are currently supported: structures and conformers
If the SDF has a specific field containing your internal ID, you can specify it in "ID Field" and your internal IDs will be stored together with the structural information. Internal IDs can be later displayed in Table view by clicking on "Change table display options".
Similar to creating a normal collection, you need to specify a name for your collection and you can also add a description.
The "Privacy level" can be chosen from the following options:
Private (Only people with permission can access)
The collection remains fully private, clicking on the URL of the collection will not display it.
Unlisted (Only people with the link can view)
The collection remains private, but clicking on the URL of the collection will display it.
Public (It's available for everybody)
The collection is public, it will be listed among the "Public collections" under the "Collections" tab, and it can be selected as input collection for any searches and screens.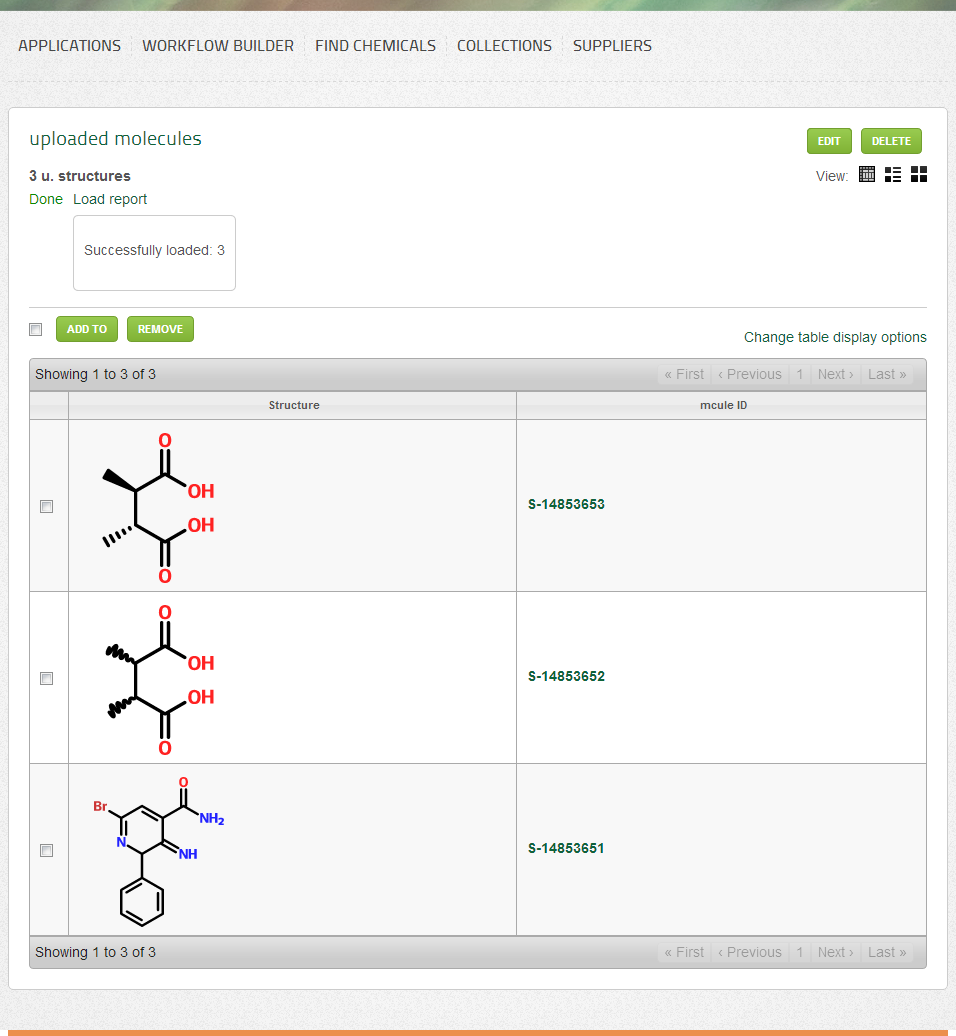 After uploading the molecules the user collection is created. Please note that it might take significant time to generate properties and fingerprints for each uploaded molecule, but this is necessary for enabling the searching/screening functionalities. After the uploading and preparation processes have been finished the user collection will become available under the "Collections" tab as well as it can be selected as an Input collection of any searches and screens. When clicking on the "Load report" link, a short report about the percentage of successfully uploaded molecules will be displayed. Uploaded structures and conformers will be displayed as "u. structures" and "u. conformers" respectively.
userupload.txt · Last modified: 2013/02/07 15:43 by sanmark
---